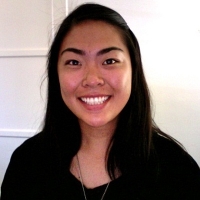 Welcome to Sacred Heart Youth Ministry! We have had so many teens immerse themselves in this ministry and grow into faithful and hopeful Catholics.
For grades 7-8, we have 707 (Middle School Youth Ministry) and it's a great way to stay connected to the church every first and third Wednesday evening. Sixth graders also have a special evening planned every month! Come and join us to keep your relationship with Jesus strong! Click our 707 logo below for more detailed information of all our program offers!
For grades 9-12, we have L.I.F.E. (high school youth ministry) that helps us Live In Faith Every day! L.I.F.E lasts throughout all four years of high school. Freshmen meet every first and third Sunday morning. Sophomores meet every second and fourth Sunday morning, and Juniors and Seniors meet every second Wednesday evening. Preparation for the Sacrament of Confirmation is embedded in our program and we have monthly Outreach (service) Projects and monthly Socials to bond with our peers as a faith family. Friends with Francis Group allows for teens to share faith in a smaller group setting. Click our L.I.F.E. logo below for more detailed information of all our program offers!
For those who feel called to be a leader, we have COR. These teens help us plan two annual retreats and are witness of faith whenever they can join in the youth events throughout the year!
Please join us and discover that the love of Jesus Christ is within us and all around us…all day and every day!
If you have any questions, feel free to contact me. God bless!
Siena Dinh, Youth Minister
Call: (619) 435-3167 x311
Text: (619) 677-6401
Email: youth@sacredheartcor.org
Twitter: https://twitter.com/sacredheartyth
Middle School Youth Group
High School Youth Group (Confirmation Included)