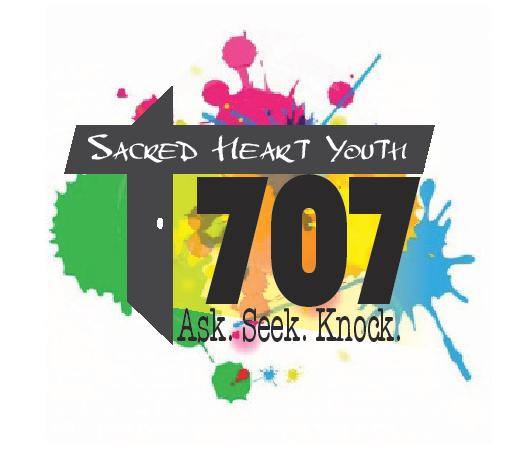 Middle School Youth Group is a great way to stay connected to your faith. We understand that you're growing up and are ready to take your faith beyond the classroom. Our nights are more about living your faith and finding out that being Catholic is fun! We also do service projects and become a little family away from home as we learn more about each other. Thanks to gracious families who volunteer, snacks and beverages are provided at each youth group! Food, fun, and faith…it doesn't get any better than this!
We meet at 7:07pm to remind us of Matthew 7:07 "Ask and it will be given to you; seek and you will find; knock and the door will be opened to you."
Open to all middle schoolers in grades 6th – 8th—Friends are welcome!
Sacred Heart Parish Hall 655 C Ave Coronado, CA 92118
Regular attendees need to have an emergency card on file
Schedule:
1st and 3rd Wednesdays (7:07pm – 8:30pm. September – June)
6th Graders ONLY! Night on every 4th Wednesday
707 Calendars
6th Graders Fall Calendar 6th Graders Spring Calendar
7th-8th Graders Fall Calendar 7th-8th Graders Spring Calendar

Activities:
Fellowship, prayer, praise & worship, growing in our Catholic faith
Group Size:
Averages 35
Refreshments:
Snack consists of fruit, veggies and/or desserts. Beverages are also provided.
Cost:
6th Graders – $35 Registration
7th-8th Graders – $85 Registration
Socials and Retreat will be additional cost (specified as dates get closer).
Contact Info:
Abby Buckley AKA "Mrs. Buckley"
Email: middleschool@sacredheartcor.org
Cell: (757) 739-2224