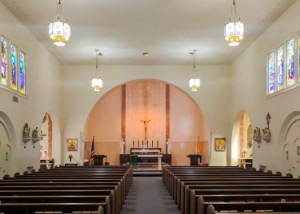 09/01/2019
1:00 pm - 2:00 pm
Sacred Heart Catholic Church
655 C Ave
Coronado, CA 92118
Estan invitados a asistir a misa en español el primer domingo del mes a la 1 de la tarde.
You are welcome to join us for Mass in Spanish the first Sunday of the month at 1PM.
For more information, click here.