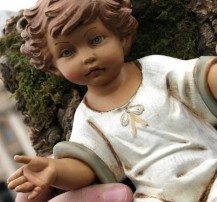 12/07/2022
5:00 pm
Sacred Heart Parish Hall
655 C Ave
Coronado, CA 92118
Dear friends,
Buon Natale!
We are so excited to gather again for our Advent Dinner, this year with an Italian theme!
After all,  Italy celebrates Christmas with a vigorous faith and wide embrace, and always, with people gathered round the table. ❤
Evening's Menu
Antipasto and Fresh Bread
Lasagna Bolognese Al Forno
Winter Caprese with Pesto on Arugula
Tiramisu and Cannoli's
As you know, this event fills up quickly, so please send in your completed form with donation as soon as possible.
And as always, you are welcome to bring a bottle of wine to share (and your own wine-opener if you like, as ours can get lost in the crowd).
**MANY HANDS MAKE LIGHT WORK:
Can you volunteer the day before to help with food preparation/room décor, or kitchen crew/service the day of?
PLEASE REPLY TO DCM@SACREDHEARTCOR.ORG TO VOLUNTEER – Let me know your name and availability/preference.
We so appreciate your willingness to make this event such a special gathering each year.