REGISTRATION IS OPEN!!  

Register on our Family Faith Formation Page

Faith Formation serves the whole family (PK-Adults) and will look a bit different this year. Since we cannot physically gather in our traditional and formal ways at this time, we will provide simple, family-nurturing, low-tech, affordable and evangelizing resources that center around the Sunday Gospel and the Church (Liturgical) Calendar.

PreK-6th Grade – "Gospel Weeklies"  Home use-Easy to use Weekly leaflets/lessons, that connects the Sunday Gospel to doctrine, using current events, interesting activities, discussion questions to help children see the relevance of the Gospel to their lives.

Sacrament of Reconciliation and First Holy Communion Preparation–  At-home and in person family formation for those in Second Year of Sacrament Preparation

Middle School – 6th Grade – Old Testament study with Mrs. Vicki Sheridan (this is the traditional class meet Sunday mornings at School)

Middle School 7th/8th Grade – Short Courses that invite students to deepen their awareness of themselves as maturing Catholic Christians. (Sunday mornings at school)

Please also sign up with Flocknote so we can keep in touch with you.
Sunday, May 3rd: The Good Shepherd

Sunday, April 26th: The Road to Emmaus
Easter Sunday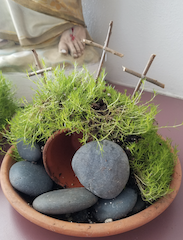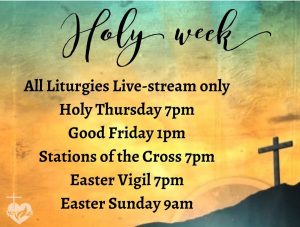 Tuesday

Wednesday

 

Holy Thursday

Use Magnifikid to follow along with Liturgy , click link then click "

View April Issue

" on right side 

Good Friday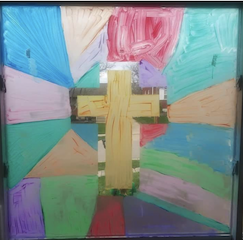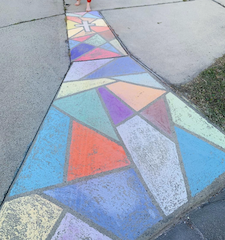 *
Make your unleavened bread
*Watch 
The Triumphal Entry Video (3 minute video for kids)
*Print the Mass Worship Aid (will be a longer Mass)
*
Watch/participate in
Palm Sunday Mass
–
9am Live Stream Mass
*Make a table/altar setting special by using a

RED table cloth

, add a Bible, candle, rosary, crucifix

*Walk up to Church (after Mass) as a family and get a Palm branch for each family member (be sure to use sanitizer and wipe the branches with bleach wipes)
*Have washable window paint or sidewalk chalk?…make Stained Glass Art for Holy Week 
Text or Email Pictures : ) 
Prayer Intentions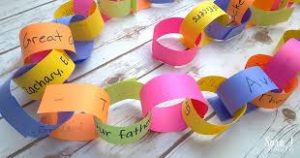 Stations of the Cross

1) Print and Color Stations of Cross booklets:
Stations of the Cross Coloring Book
(Take it a step further) Montessori Station idea- stations-of-cross-montessori-activity

2) Watch "stations of Cross" video
Video of Stations of Cross and meditations –
Stations of the Cross for Kids Video

3-Take walking trip (with your booklet) to visit, and pray the Stations of Cross at Sacred Heart Prayer Garden (or in the Church).

Bread Making