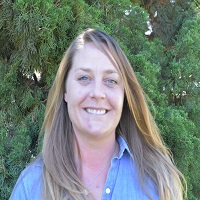 Welcome to Youth Ministry!
Our Youth Ministry is known as 707, named after the scripture verse Matthew 7:7 "Ask and you shall receive, seek and you shall find, knock and the door will opened to you." It is the all-important bridge between childhood faith and being a faithful and involved adult.
Youth have a vision for a kinder, more inclusive world, an awareness of our need to cared for creation. They want inspiration and purpose and a place of belonging and friendship. And Jesus offers all that and more!!
We are so grateful for the great leadership and peer mentoring in our youth ministry. As a parish, we are privileged to accompany our young people on their faith journeys and celebrate their Confirmation in Christ. Look around, and you will see them living as disciples of Christ, setting a positive example for others, witnessing their faith through compassion, good decisions and integrity, and embracing Gospel values through service to others in the parish, schools, and community.
We are truly blessed by their presence and welcome their full, active participation in every aspect of parish life.
Sacred Heart Youth Ministry provides opportunities to make friends, build community, grow, and love like Christ with their families. The goal is to grow closer to God and we get there by way of friendship because that was Jesus' model! Every teen's journey will be their own but it won't be traveled alone!​
Feel free to contact me, Abby Buckley, Youth Ministry Coordinator in the Ministry Center at (619) 435-3167 ext. 316 or email me at youth@sacredheartcor.org.