Letter from the Principal:                                                 Letter from the Pastor: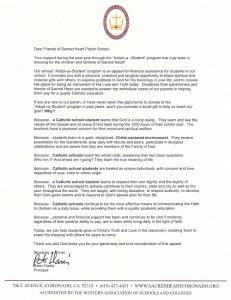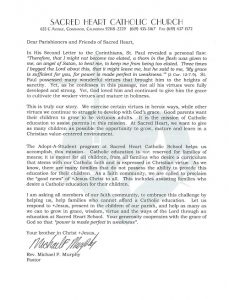 You may make a tax-deductible contributions towards the following:
$5,791 – One Full Year of Catholic Education
$2,896 – One Half Year of Catholic Education
$597 – One Full Month of Catholic Education
Any other amount: $75       $50       $25        $10       Other
You will be included in the Prayers of the Faithful at all School Masses for your generous support of Sacred Heart Parish School.
Adopt-A-Student Envelopes can  be found at the Ministry Center. For more information,  contact the Business Administrator at (619) 435-3167, ext. 305.