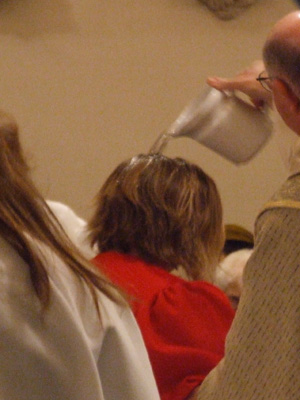 Here at Sacred Heart, we as a community extend a welcome into God's family to others through our participation in the celebration of Baptism. Our communal celebration of the sacrament reminds us of our own baptismal promises, usually made for us by our parents and godparents, to live as followers of Christ. It also helps us to renew our commitment to be signs of God's loving presence to the newly baptized and to one another.

In preparation for the sacrament of Baptism of infants, parents and Godparents are required to attend the Baptism Seminar. All seminars are held in the Ministry Center at 7:30 p.m.

The celebration of Baptism takes place during a Sunday Mass, with the date chosen by the class attendees. There are no Baptisms during Lent or in May.
For further information call the Ministry Center at 619-435-3167.