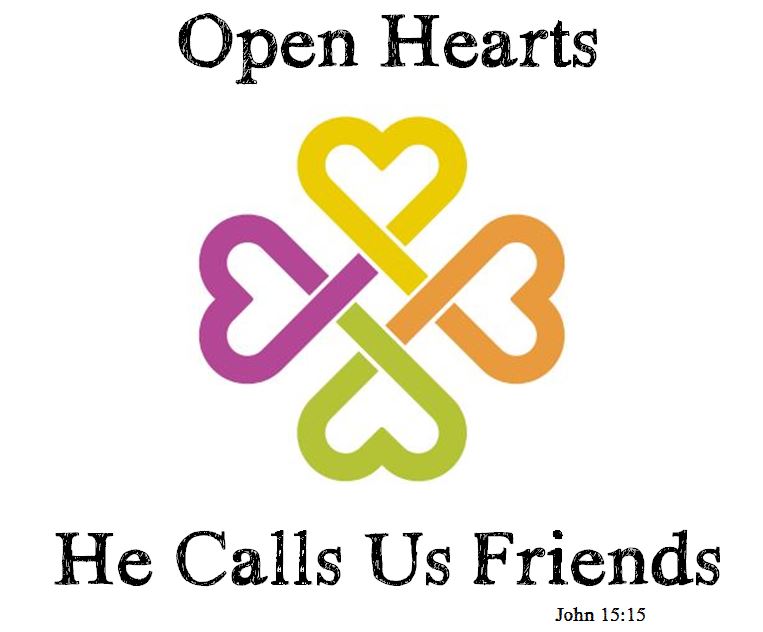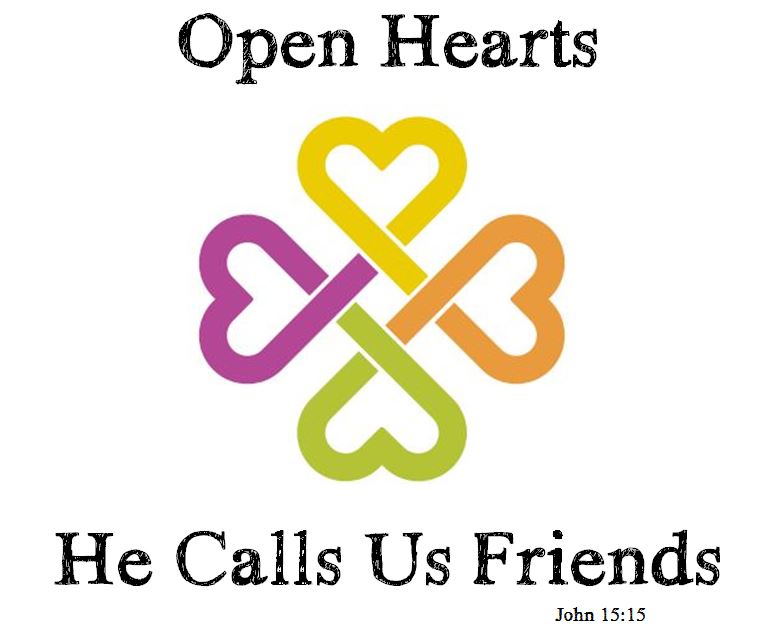 Special Needs is a diverse group that embraces people of all ages with varying abilities with the commitment and intent to fully live the gospel values of welcome and inclusion.
All activities and events, every outreach and gathering, every encounter seeks to support and serve those with special needs and their families, and to ensure that every one experiences the most fundamental truth of God's love for them and their belonging in the body of Christ.
Our desire is that these exceptional families have a lived experience of welcome and acceptance in the family of God as we walk together, each of us learning to be friends of Jesus along the Way of Love.
If you have a heart for serving those with special needs, give us a call. We'd love to get you involved!
This ministry supports and promotes the full active participation of all our members.  If you would like to be more involved in a parish activity, receive the sacraments or serve at mass on a regular basis, we are happy to welcome you!
God has a beautiful plan. In this plan, everyone counts.
There is room for all of us. Everyone belongs!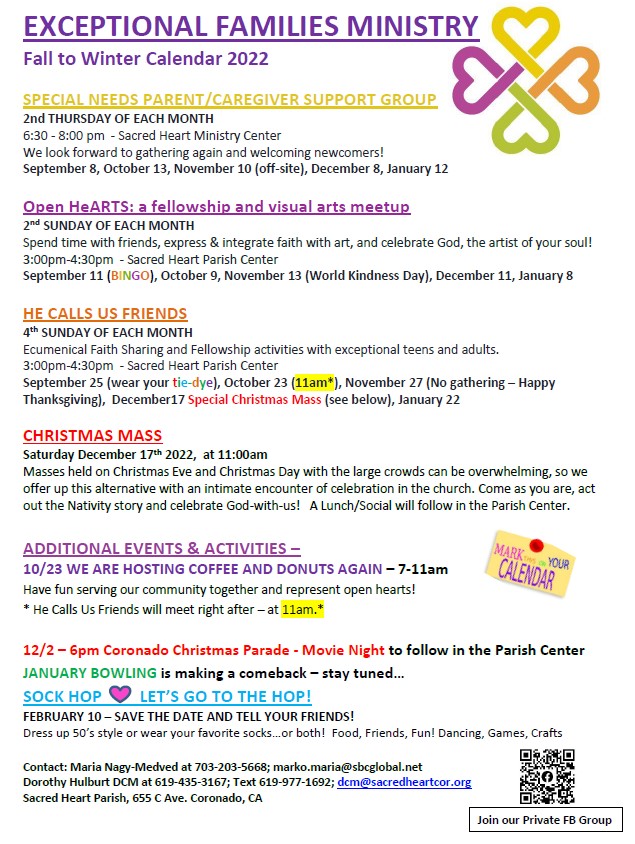 For more information, contact:
Dorothy Hulburt, DCM at (619) 435-3167 or dcm@sacredheartcor.org.
Maria Nagy-Medved at (703) 203-5668 or marko.maria@sbcglobal.net.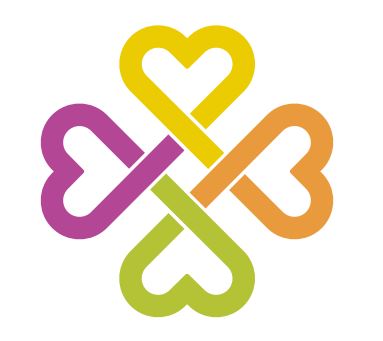 "The concept behind this logo mark starts with the foundation: Sacred Heart.  The Coronado parish is the overarching home that holds these individuals together in spiritual community.  This is symbolized by the dominant cross icon which is created by the interlocking hearts, a representation of our emotional interdependence and support.  The logo mark visually symbolizes our seamless connection, much like an eternal uncut fabric stitch which has no beginning or end.  The mark can be adapted in color scheme to various applications, circumstances and celebrations, each color iteration reflecting how flexible this community must and will always be."    Intellectual and design property of Gijo Designs.  Copyright 2017
Parent/Caregiver Support Group

We meet the second Thursday of every month from 6:30-8:00pm.

He Calls Us Friends

A faith-sharing Bible study for teens and adults. We meet Sundays twice monthly from 3:00-4:30pm in the Youth Center.

 

Annual White Mass of Inclusion

Join us in celebrating the Mass with no barriers, as one Body of Christ. This liturgy is also an act of commitment and intent to pursue the Gospel values of welcome and inclusion.

Accessibility

Sacred Heart provides accessible parking, a hearing loop, low-gluten hosts, and quiet seating areas for mass.

 

 

 

Open HeArts Art Social

Every second Sunday of the month from 3:00-4:30pm in the Parish Center.