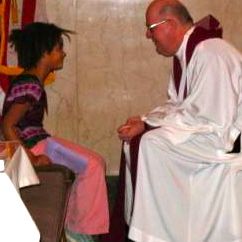 The Sacrament of Reconciliation, sometimes called the Sacrament of Penance, helps to heal the breaks that occur in our relationship with God and with one another.
Reconciliation services for the parish are held during Lent and Advent. These celebrations acknowledge that the sins of the individual also affect the entire Body of Christ. Private confession is included in the celebration.
Individual Reconciliation is held in the church on Saturday from 4:00 to 5:00 p.m.