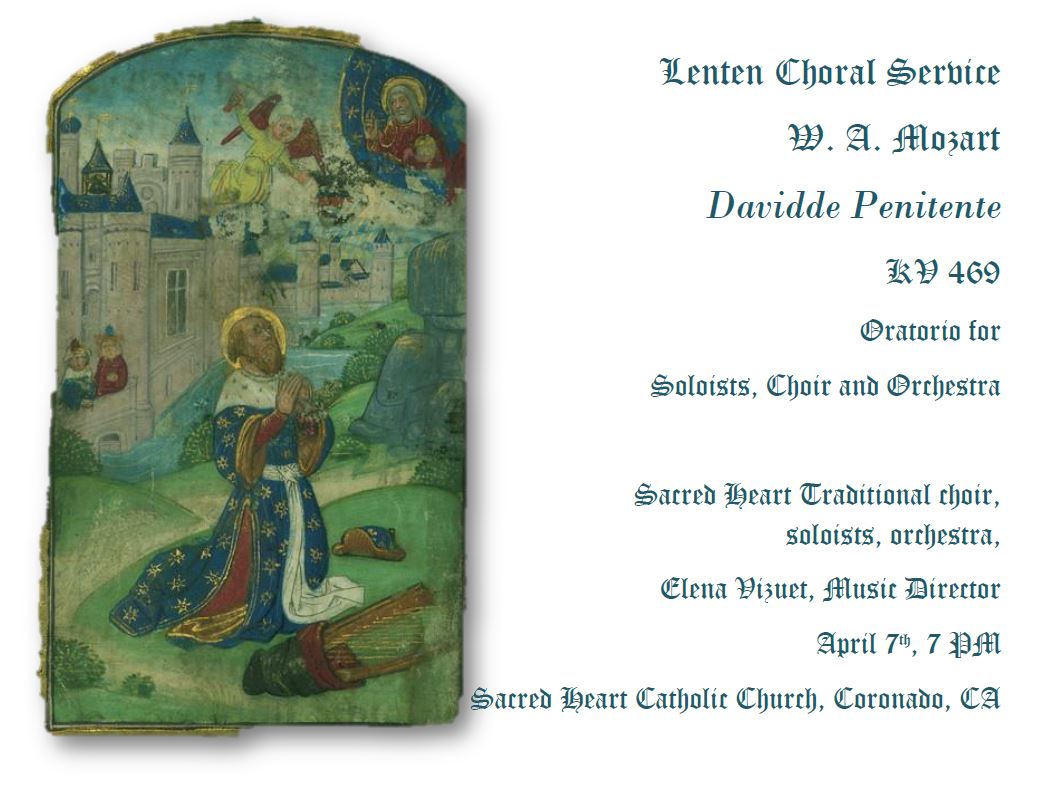 04/07/2019
7:00 pm
Sacred Heart Catholic Church
655 C Ave
Coronado, CA 92118
You will be given a unique opportunity to hear one of the most glorious and rarely performed Mozart works for orchestra, chorus and soloists:
The cantata "Penitent David" is based on the Italian paraphrase of Psalm 51. This work offers an abundance of soaring melodies, rich orchestration and powerful sound of the soloists and chorus.  An emotional and moving work takes you to the deepest part of your heart in search for God's mercy, protection and light.
Our wonderful soloists are singers of the San Diego Opera chorus. The orchestra consists in parts of the members of the Orquesta de Baja California and local, San Diego musicians. Traditional Choir of the Sacred Heart has been learning this work for few months and are ready to deliver! Elena Vizuet at the conductors pult.
Please don't miss this wonderful opportunity to enhance  your Lenten journey!