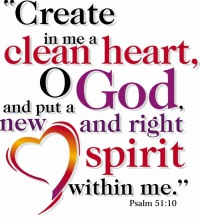 12/10/2017
4:00 pm - 5:30 pm
Sacred Heart Catholic Church
655 C Ave
Coronado, CA 92118
For other opportunities around the South Bay visit: Advent 2017 Penance Services
SACRAMENT OF RECONCILIATION
Preparation and Examination of Conscience
As you prepare to celebrate the Sacrament of Reconciliation, begin not by thinking about your own life but about the life and words of Jesus. It is good to have a standard against which to measure your life and the kind of person you are. Jesus provides the standard for us Christians. So before celebrating the Sacrament, spend some time thinking about Jesus, the kind of person He was, the attitudes and values He had, the way He treated others. Think of what Jesus has to say to us today and to our world.
Examination of Conscience
Having looked at Jesus' life, now take time to look at your own. Here is an examination of conscience which may help you to look more closely at the serious issues in your life and where you have failed in living out your gospel calling.
What kind of Christian am I?
My religious practice: Do I give time to God in prayer? Do I pray regularly? Do I join my Parish community for Sunday Mass?
My home life: What am I like to live with? Do I make my home happy? Do I honor my marriage vows or my duties towards my parents or children, those whom I love? Am I selfish or moody? Do I cause serious problems in my home through abusing alcohol or drugs, being violent or bullying, being lazy or selfish? Do I waste time looking at TV, on the internet or watching pornography, which is very destructive to relationships?
My relationship with others: Am I tolerant of others? Do I treat others with respect? Am I bitter towards anyone? Do I hold a grudge against anyone? Do I forgive those who hurt me? Do I look down on any group or individual because of class, race, nationality, politics, sex or religion?
My practice of justice: Am I too fond of material things? Do I respect the needs, rights and property of others? Am I honest in my work and business relationships? Do I pay my debts and return borrowed goods? Do I cheat, steal, or make false claims? Do I respect the environment and all God's creation?
Sins of Omission: (Good things I have failed to do)
Remember that God isn't interested in how good a memory you have, or how many failings you discover in yourself. It is impossible to recall every fault and failing. God knows that. All God asks is that you come before him genuinely sorry for those times when you have failed him and failed the community.
CELEBRATION AND THANKSGIVING
Introduction
This is the procedure you follow when you celebrate the Sacrament of Reconciliation:
Begin by making the Sign of the Cross
The priest may say a welcoming prayer. Answer "Amen"
The priest may read briefly from Scripture. Listen attentively.
CONFESSION OF SINS

Tell how long it's been since you last went to confession and, if you wish, any particular details about your life which may be helpful for the priest to know, e.g. whether you're married or single, working or unemployed, etc.
Confess your sins. The Examination of Conscience on the other side of this page will help you look at your life as a Christian and where and how you might have failed.

PENANCE
The priest gives a suitable Penance.
CONTRITION
You then express your sorrow by saying an Act of Contrition. Use any suggested prayers of sorrow below or speak your sorrow to God in your own words.
ABSOLUTION
Absolution from sin (God's and the Church's Forgiveness)
The priest then gives you absolution, speaking Christ's words of forgiveness.
He finishes by saying: Give thanks to the Lord, for He is good; or some short prayer.
The priest concludes the sacrament by saying "God bless you." Respond, "Thank you Father."
AFTER CONFESSION
God has forgiven you. But your celebration of the Sacrament of Reconciliation does not end when you come out of the confessional or leave the church. At the heart of the celebration is your undertaking, that with God's help, you have been forgiven and also that you will consciously try to live a better life in the future.
SUGGESTED ACTS OF CONTRITION
My God, I am sorry for my sins with all my heart; in choosing to do wrong and failing to do good, I have sinned against you whom I should love above all things. I firmly intend, with your help, to do penance, to sin no more, and avoid whatever leads me to sin. Amen.
Our Savior, Jesus Christ, suffered and died for us. In his name, my God, have mercy. Amen.
O my God, I am sorry for all my sins because they displease you, who are so good and deserving of all my love. With your help, I will not sin again. Amen.