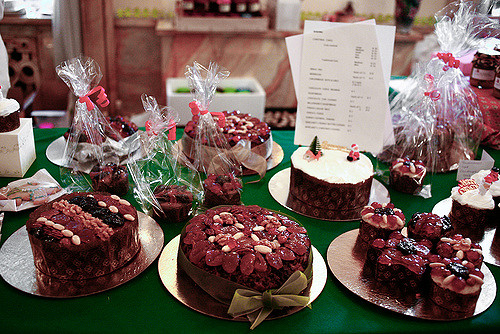 12/09/2017 - 12/10/2017
All Day
Sacred Heart Catholic Church
655 C Ave
Coronado, CA 92118
Christmas Bake Sale after all the Masses on the Patio
Delicious homemade goodies — many ready for gift giving.
HELP US  HELP THEM
This year all proceeds will benefit two different recipients:
$500 will go to Impact of Faith Ministry in Tijuana, and
Remainder will go to Cardinal Newman Catholic High School in Santa Rosa, Ca
Impact of Faith Ministry is a non-denominational church and ministry in the hills of Tijuana helping the street children with food, shelter, and faith education.  Last year the homes housing these children were threatened by landslides from the rain.  I of FM is in the process of building a very long retaining wall just below these homes to prevent them from being destroyed. Our donation will allow them to complete this wall before the heavy rains begin.
Cardinal Newman H.S. – This Catholic High School sustained significant damage.  The fires destroyed about half of the high school and left some 620 students without adequate classrooms.  The library, main office and portable classrooms were completely destroyed and the rest of the buildings sustained some damage also.  Each grade has been attending classes at various sites in Santa Rosa and will not be able to return to their campus until early next year after remaining buildings are cleaned and restored.
Sponsored by Sacred Heart Small Church Communities.
For information call (619) 435-8386.