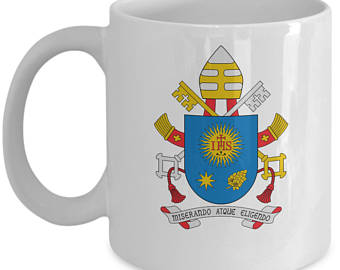 12/10/2017
8:30 am - 10:30 am
Parish Hall
655 C Avenue
Coronado, CA 92118
Are you being a good steward of God's creation?
A 6th grader at SHPS, in researching ways to better his community, recently learned about the harmful effects of Styrofoam. Did you know that styrofoam takes 500 years or more to decompose? Your children's children's children's (12 more times) generation could see the cup you use today! If Sacred Heart Parishioners use 200 styrofoam cups each Sunday, this equates to over 10,000 cups a year, just for Sunday coffee! If Americans keep up the pace, next year over 2 billion cups will be sitting in our landfills. To help reduce styrofoam in our parish, there will be FREE COFFEE on December 10th to anyone who BRINGS THEIR OWN MUG!
*While coffee will only be free December 10th, you are encouraged to bring your own mug every Sunday!
Thank you,
Ryan Roth
Thank you to our weekly Coffee & Donuts volunteers who come in early to set out all the supplies and then clean up and put it all away. Thank you to our volunteer who goes to pick up the donuts. If you would like to volunteer on a Sunday please sign up at: http://www.signupgenius.com/go/20f0a48a8ac22a7ff2-shpcoffee
Map Unavailable