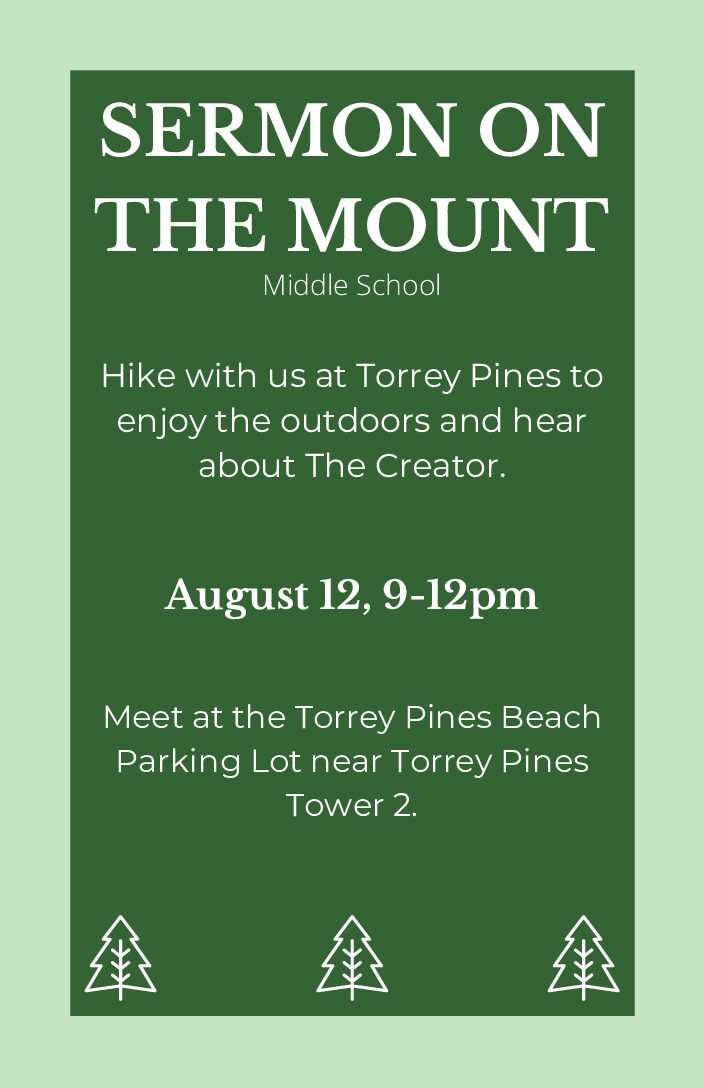 08/12/2021
9:00 am - 12:00 pm
Torrey Pines Beach Parking Lot
12600 N Torrey Pines Road
La Jolla, CA 92037
This event is for middle schoolers! We will meet at the Torrey Pines Beach Parking Lot (near Torrey Pines Tower 2) at 9am for a short 2 mile hike. Once we get down onto the beach, we will stop for a snack (provided) and to hear a talk about Matthew 5. After, we will hike the remainder of the loop and back up to the Parking Lot, wrapping up at about 12pm.