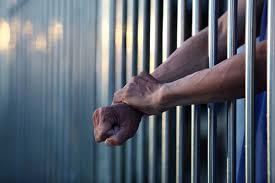 09/05/2018
All Day
Diocese of San Diego Pastoral Center
3888 Paducah Drive
San Diego, CA 92117
"For I was hungry and you gave me food…in prison and you visited me."
Are you called to a special ministry, to visit our forgotten community members?
Have you ever thought of visiting incarcerated adults and juveniles in our communities' prisons or jails?
The Office of Life, Peace and Justice ("OLPJ") will be conducting two information and training sessions for Prison/Jail Ministry on Wednesday September 5th, 2018. 
Session #1 will be from 11:30 am to 1:30 pm, and session #2 will be from 6:30 pm to 8:30 pm.
It is only necessary to attend one of the training sessions. 
Both sessions will be at the Diocesan Pastoral Center at 3888 Paducah Drive in San Diego.
For more information please contact Robert Ehnow at rehnow@sdcatholic.org or at 858-490-8375.