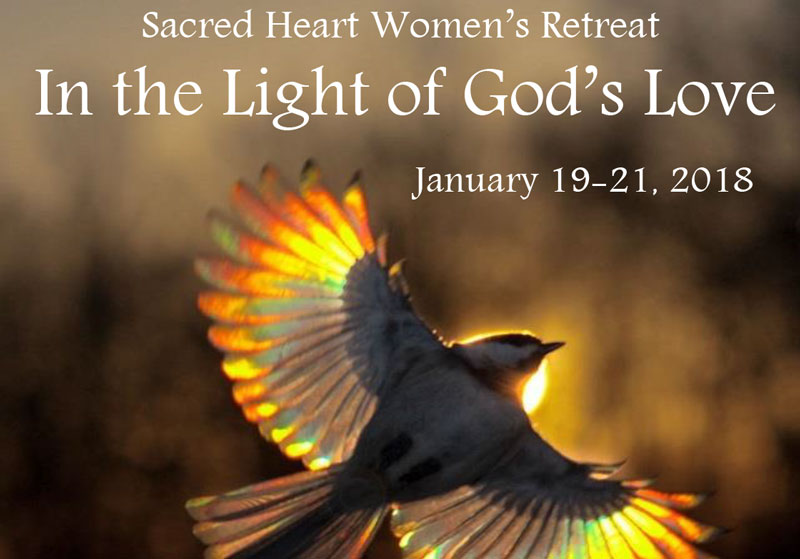 01/19/2018 - 01/21/2018
All Day
Camp Stevens
1108 Banner Rd
Julian, CA 92036
Begin the New Year renewed in the Light of God's Love.
Give yourself this opportunity to experience the closeness of God whose name is Mercy, whose love for you is unbounded and whose Light radiates in the ordinary human encounters we share through God's abundant grace!
Our Retreat Master is Dotti Hulburt with Music Ministers Jen Bedison & Letty Peck. There will be plenty of song and laughter, scripture and reflection, solitude and relaxation, prayer and play while enjoying the beautiful setting of Camp Stevens, Julian.
Registration: $220
Contact: Dotti Hulburt, DCM dcm@sacredheartcor.org