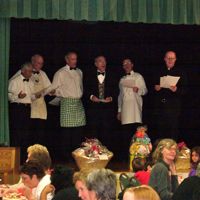 The Knights of Columbus meet the second Wednesday of the month in the Parish Hall (Catholic Officers meet at 5:00 p.m., followed by the general meeting at 6:00). All men are welcome to join.
We invite you to watch the following videos to learn more about the Knights of Columbus.
For more information, please call Sean McKamey at 227-3053.
American Wheelchair Mission part of Global Wheelchair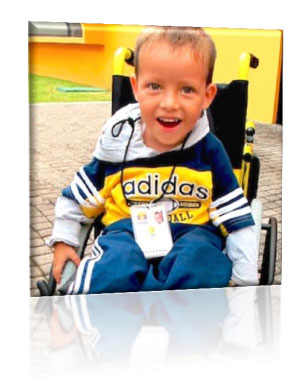 The American Wheelchair Mission is a non-profit organization with a goal to deliver brand new, free wheelchairs and mobility aids to physically disabled children, teens and adults throughout the world who are without mobility or the means to acquire a wheelchair. The American Wheelchair Mission will continue to change the lives of entire families with the gifts of hope, dignity, freedom and independence.
Your $150 donation will allow us to deliver a brand new wheelchair into the life of a person in desperate need of mobility. For each $150 donation, you will receive a beautiful certificate folder with the picture of a wheelchair recipient inside.
You can help us change lives with the Gift of Mobility!
As we travel around the world delivering wheelchairs, we change lives in an immediate and tangible way. Children can go to school for the first time because they received a wheelchair. Adults can go to work to provide for their families, and the elderly can get out of a bed they may have been confined to for years. The joy of spending time outside with family and friends, or just sitting in the sun are gifts we can bring into the hearts of so many… so easily. We are answering the prayers of entire families with gift of mobility.
KNIGHTS OF COLUMBUS
Since 2003, the Knights of Columbus has funded the delivery of tens of thousands of wheelchairs around the world, and right here at home. Thousands of veterans and their families across the United States in need of wheelchairs have received new mobility, and honor the Knights with their thanks and prayers. Since 2007, Knights across the U.S. have been having "Wheelchair Sunday" parish drives to raise funds for the delivery of wheelchairs. Beginning with Assumption of the Blessed Virgin Mary Church in Pasadena, California where Fr. Gerard O'Brien coined the phrase "Wheelchair Sunday," this program has spread to several states and is catching on quickly. The first 5 parish drives in Southern California raised enough money to sponsor the delivery of 1,000 brand new wheelchairs and added more than 150 new Knights to the local membership. Knights and their families are getting involved in a hands on life changing mission that allows children, teens and adults around the world to have their prayers answered with the gift of hope, freedom, dignity, independence…a wheelchair!